Mondo Guarattello - spring 2022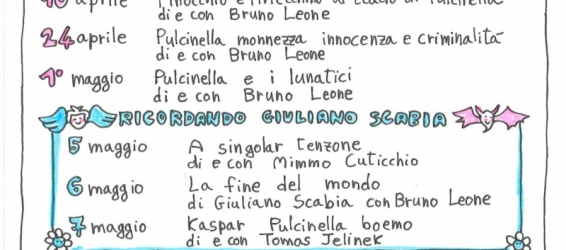 MONDO GUARATTELLO spring 2022
The festival of shows for this spring, with three days dedicated to our friend Giuliano Scabia with Mimmo Cuticchio and Tomas Jelinek.
A red thread that leads to the Moon with three shows, one of which is a storytelling with puppets by Fioravante Rea.
Besides, of course, the numerous titles of guarattelle of the master Bruno Leone, of Irene Vecchia and with Alessandro DAloia from Teatrino Keré
.
#guarattelle #burattini #teatrodifigura #puppets #marionette #vicopazzariello #pulcinella #mondoguarattello#casaguarattelle
share